Water Treatment Plant Painting
Water treatment plant painting in Colorado, Alaska, and Wyoming is offered through the professionals at Glacier Industrial Painting. Traditional epoxy has been used in water treatment plants since the 1940's. Paint manufactures originally designed epoxy paints for water treatment plants. Paints used prior to two component solvent based catalyzed epoxies had short service life and simply did not survive the harsh demands of these plants because of chemical exposure and submersion. The true test of time for epoxy paint has been the seventy years of successful service that epoxy has given. There are high tech industrial products that can out perform epoxy but they are not cost efficient as of yet. Traditional epoxy paint has been improved on over the last seventy years but it is still pretty much the same, part a and part b mixed together to catalyzed chemically reacting making a finish that outperforms most paints when subjected to water and chemical exposure. Glacier Industrial Painting offers a wide variety of epoxy paints for application and water treatment plants.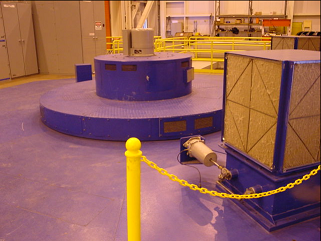 The workings of a water treatment plant painting can be very intricate. These plants are full of a variety of sizes of pipe that need to be protected from chemicals and rusting. The epoxy paints also keep the plant in working operation. The primary use of epoxy paint is protection of both interior and exterior of pipes, tanks, walls and floors. The second need of epoxy is to organize the operations and maintenance of these pipes, tanks, walls, and floors by color-coding the entire operation. Glacier Industrial Painting has plenty of experience in painting the maze of pipes in a typical water treatment plant. We keep up with the changes of codes and recommend and suggest color layouts that clearly indicate the difference in pipes and usage. These range from steam, cold water, natural gas, clean water, black water and so on. The colors mostly commonly used are blue, green, red brown, and gray. We have trained professionals that can explain these intricate layouts in specific detail. Not all of these colors are required and regulated but they have evolved into a commonly used industry standard.
Glacier Industrial Painting has the proven background with an extensive understanding with water plant operations and specific needs and solutions that will help in simplifying operations and maintenance and also increase safety. Steel and concrete are Glacier Industrial Painting's field of expertise so any and all water treatments plants needs can and will be handled in a professional manner with superior craftsmanship and exceptional epoxy paints.
Glacier Industrial Painting also offers the application of other high tech high performance specialty paints for clarifier systems, high temperatures catalysis and moisture cure paints for hydro plants and extremely wet conditions. Glacier Industrial Painting also offers sand blasting and application of two-part polyurethane for tank linings and submersibles and waterproofing. For water treatment plant painting in Colorado, Alaska, or Wyoming, contact us today.